Yesterday, I posted the real cover.  Apparently, the gay horror blog "
Camp Blood
" created the following image after requests from its readers for a gay version of the cover.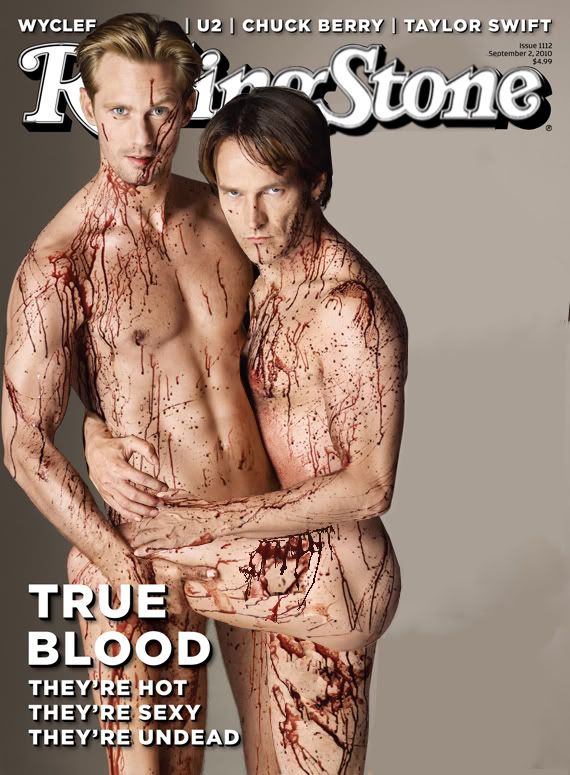 I still say that Stephen Moyer needs to get out of the way because he is blocking my view of my man. Yes I said my man; I have claimed him. Alexander Skarsgård recently gave a statement to
US Magazine
:
"I don't want a sock around it, that feels ridiculous. If we're naked in the scene, then I'm naked. I've always been that way."
Yeah, my mind is racing. Of course Moyer wears a sock, "out of consideration for others."  I am just not buying that, considering the man is now famous for sucking in his belly the moment he has take off his shirt.  My guess – performance anxiety after seeing the Alex in all his glory.
Enjoy your thursday view.